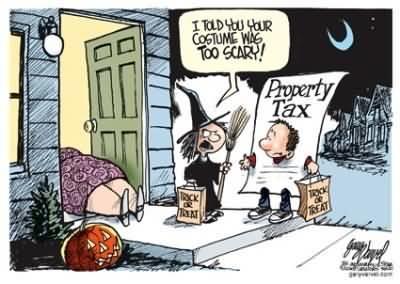 It is next week already…Wow they go fast! As promised, here is part 2 of the Property Tax Paradox in Berks County. If you have not read part 1 visit my website at https://jeffreyhoguerealtor.com/buyers/property-tax-paradox-in-berks-county/
Let's get right to it. The paradox is as follows… Even though Berks Countians pay ever increasing property taxes to stave off poverty caused by a lack of quality education, poverty has still crept up on us in a big way.
Berks County School Boards have to set budgets that will sustain a competent level of education. Approximately 90% of these dollars come from property taxes. As Property taxes continue to rise, property values decrease and our schools and communities suffer for it. Year after year this puts pressure on school districts to consider cut backs that may lower the bar on education.
President Lynden Johnson stated the following in 1965- "Poverty must not be a bar to learning, and learning must offer an escape from poverty."
Obviously President Johnson never lived in Berks County.
Why do property values drop when property taxes rise? Tangibility and expectation.
The tangible part is the property itself. You decide how much to finance and negotiate the interest rate and term of the loan. This creates a more controllable financial situation relative to the desire and ability of the buyer/owner. Conversely, property taxes are out of the individuals' control. While we experience the community services our property taxes provide for they are often taken for granted and therefore not as tangible a house you, see, touch and live in every day. This is tantamount to paying a homeowner Association fee in a Planned Community. The fee palatable if it is around $125 per month but at $400 per month it is likely to affect the future sale price of the property even though the property itself is the same.
Would you rather have a $312,500 with a $250,000 mortgage with $2,400 per year in taxes or a $250,000 home $200,000 mortgage with $6,000 per year in taxes? Assuming an interest rate of 4.5% over 30 years, the payment on the more expensive home is $47.00 LESS PER MONTH! Yes, your $312,500 home would have less of a monthly payment than the $250,000 home. Tangibility!
Expectations in our leaders forward looking statements are often negative. While interest rates go up and down property taxes seem to go in one direction, UP! Many times we are alerted by our boards and community leaders to the upward pressure on taxes in coming years during the discussions that take place while setting the budget for the present year. Negative forward looking statements often have negative effects when buying company stock (investments). The 3rd quarter earnings look great but the CFO steps to the podium and says the 4th quarter will be challenging and the stock nosedives along with your portfolio.
As property values drop more people may have their taxes appealed. Even if everyone does this and has their property assessment lowered the property tax millage would rise to meet the budget. This creates a larger differential in the value to tax ratio of the home. In other words, less tangibility.
Do not be overly surprised our legislators have had no success in getting us relief. They are really up against it. Reading and Berks County are on an island when it comes to the property tax situation. There are 67 counties in Pennsylvania and we may be in the worst condition of them all. Imagine being in a room with 67 people and one guy stands up and says, I have a problem with the tax system and want to exact sweeping changes. If you are not that one guy what would you think or say? Berks County, we may have to figure this one out on our own and I have some ideas.
Unfortunately, I have once again run out of space for this article. Those of you who know me understand I can be long winded. Obviously I write articles the same way.
Next week I will again continue this discussion and share ideas on how to turn this around. Stay Tuned! It gets better:)

Jeffrey C. Hogue
Visit me on Facebook, LIKE my page, read my articles and see great home photos every week ~ https://home/jeffreyh/public_html.facebook.com/BerksCountyPARealEstate