VIP Buying Experience
The purchase of a new home is one of the biggest investments you can make. Choose a team with the tools, expertise, and experience necessary to get you the best result.
Your dream home awaits
We are relentless about helping our clients realize their dreams so that at the end of the day they can emerge with a house you're proud to call home, and the confidence you made the right decision. We take our responsibility of helping our clients through the buying journey very seriously. We realize this is probably one of the largest financial purchases you'll ever make, and you can count on me to be your guide, your counselor, and your fiercest advocate every step of the way.
The best home, at the best price
Full-Service Buying Experience
Buying a home is more than just finding the right property. You need an expert who understands the local market and the unique challenges it faces. We have the strategies, resources, and tools to guide you from start to finish, seamlessly.
Property Search
A curated shopping experience with recommendations specifically tailored to meet or excess your expectations.
Industry Experience
Work with a team who has knowledge and remarkable experience in the local market, with countless awards, & thousands of transactions.
Negotiation
Thanks to our vast knowledge of market conditions and comp sales, we'll be able to help you drum up a competitive offer at the best possible price.
Explore The Latest Market Trends
Find out everything you need to know about our local home sales, schools, businesses, and more.
"Jeffrey Hogue gets my highest recommendation. At every step of the process we received outstanding communication and Jeff made us feel like we were his most important client. At our first appointment, Jeff explained his uncon
…
ventional strategy. I was skeptical at first, so I did my research and found that Jeff's listings sold quicker and for higher values than his competitors. Jeff provided unique market insights and suggestions for improving our listing. When it came to pictures, Jeff really shines. The photos of our house looked so awesome that we wanted to buy it from ourselves! When the listing went live, we had multiple competitive offers after just two days on the market, and Jeff's expertise with the negotiating process was perfect. He managed the heavy lifting while still keeping us in charge and informed. If you're looking for a full service real estate broker that will help you sell for top dollar in the shortest amount of time, you need to go with Jeffrey Hogue!"
"We would never have sold our home without Jeff Hogue's expertise. He is a very professional, knowledgeable real estate agent who worked with us every step of the way. I would highly recommend him!"
"Jeff is very knowledgeable and has a lot of experience. He knows all there is know about Real Estate. It was this knowledge that was the main reason for the sale of my Mother's Home. The home was listed on March 8th. It had s
…
everal showings from March 9th to 11th. Late in the afternoon on March 11th Jeff called me with an offer which was over the asking price. Jeff told me that he had checked out the potential buyer to find that they were financially sound. He suggested that we close the deal and we did. Closing was on April 18th. I would recommend Jeff to any of my friends and relatives. He knows his job very well."
"I was extremely happy with the entire process. Jeff is very knowledgeable and offered excellent advice every step of the way. I intend to do business with him again."
"Jeffrey went above and beyond to ensure that buying and selling property went smoothly. He is extremely knowledgeable and took on every challenge, both expected and unexpected, like a true professional. I recommend Jeffrey
…
to anyone who needs a realator. He is the best in Berks by far!"
"Selling my beloved home was a journey. A journey I experienced with great success because of Jeff Hogue. I could not have asked for a better realtor. His expertise, wisdom, guidance and attention to detail are like non othe
…
r. Jeff is one of the most diligently communicative professionals I've ever worked with and the effort he put in to keeping me informed was top notch. I am 100% confident he is THE best real estate agent anyone could possibly have and know you will be in the best of hands and have a successful, positive journey too - with Jeff Hogue."
"Jeff was very knowledgeable , professional, helpful and explained everything in detail. I highly recommend Jeff and his service with all your real estate needs."
"Jeffrey Hogue could not have been more professional and transparent throughout our real estate transaction. From the first encounter, he educated us on the market, and never pressured us. He was understanding, patient, and an
…
swered our concerns or questions promptly. Even during the negotiations on the purchase of our home, he was professional and kind with the other agents, ( we even witnessed him educating one to the buyer's agents to help them do right by their buyer). So, if you are looking to hire a respectable, honest and professional realtor, it's with great pleasure to recommend Jeffrey Hogue!"
"Jeff is a complete professional at all times. Smart, caring, understands the clients needs and ensures their needs are met. It was a pleasure working with him and I highly recommend him as a Realtor."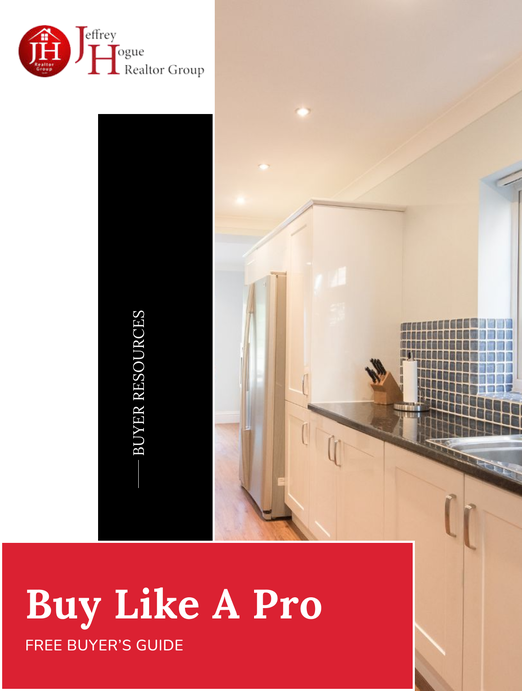 how to buy like a pro
Free Buyer's Guide
Comprehensive Real Estate
Buyer's Guide
Learn How To Buy Like A Pro!
If you're in the market for a new home, check out these 11 tips on how to find the best possible real estate deals in your area.
Let's Work Together
I would love to get to know more about you and your needs! Feel free to use any of the options here to get in contact with me!